Automate Your News Digest
Hey there! you know how tough it can be to compile all those relevant news stories every week. But I've got great news (no pun intended!) – I've figured out an automation that makes curating content for our newsletters a total breeze!
In this tutorial, I'll show you how I set up a Zapier Automation work flow that automatically pulls in and summarizes the top news articles for our industry. This way, we've always got a running list of stories to include in our weekly roundups. No more wasting hours sifting through blogs and news sites!
Install Zapier Chrome Extension
Go to Google News or any News Website and click your preferred article.
Click on Zapier Chrome Extension to open the side panel
Choose the Zap you just created and click Send
Wait for 15-30 seconds and the news synthesis will be store on your Trello Card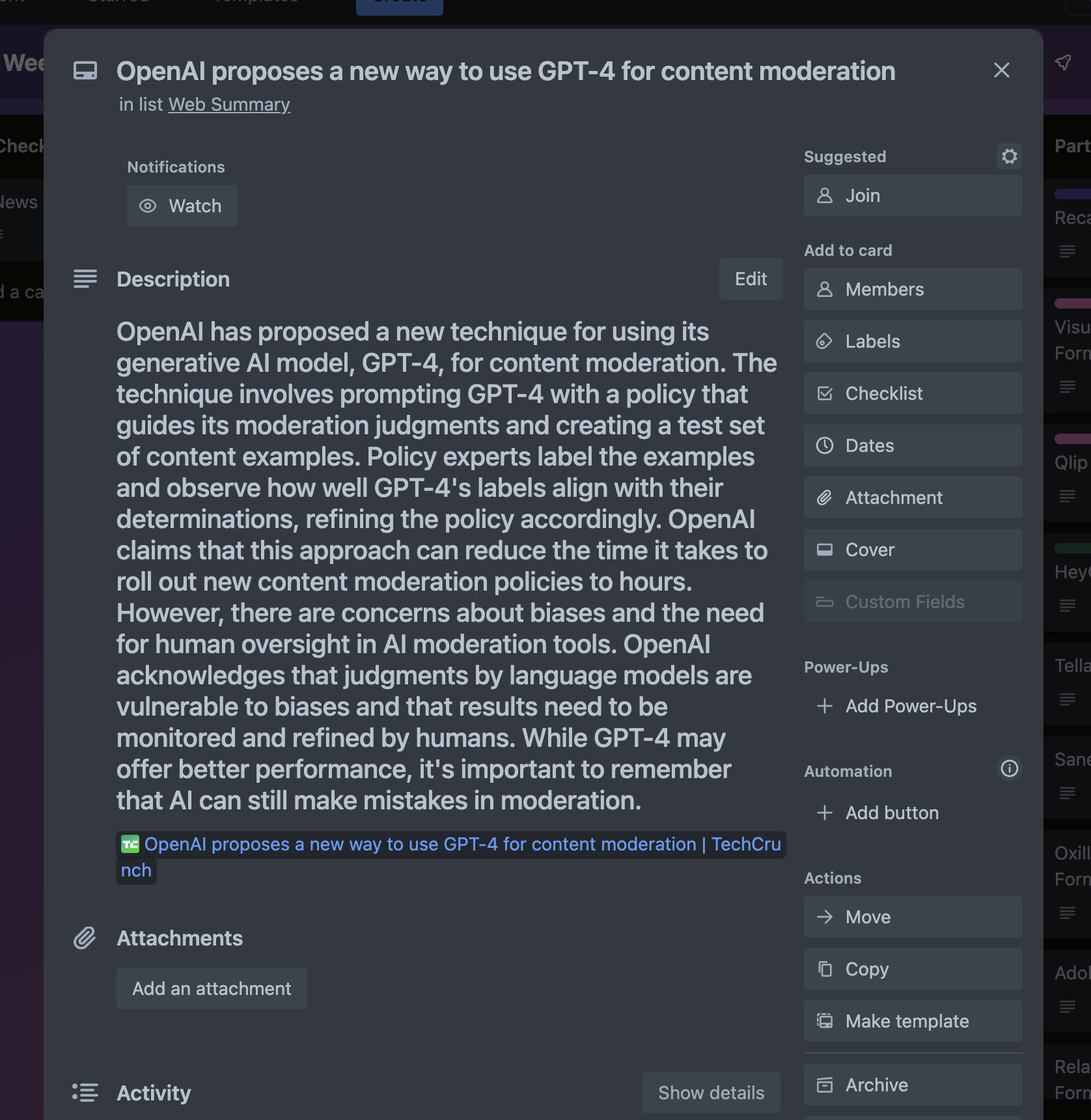 And that's a wrap! Wasn't too tricky, right?
I'm stoked to share this automation because I think it could really help streamline your weekly news production too. A time-saver like this means we get to focus more on creating awesome newsletters, right?

Now you've got your own automated news bulletin ready to keep you up-to-date on what's happening in the world. No more wasting time searching through sites – just kick back and let the news roll in!